Let the Adventure & the Healing Begin

You owe it to yourself to heal.
Join me, Jasper, for some informal and informative Romani Gypsy events, talks and workshops, in Cardiff. I am now planning events for 2019. Please contact me if you wish to join me. The first will take place on Saturday March 16th at the Quaker Meeting House, Cardiff.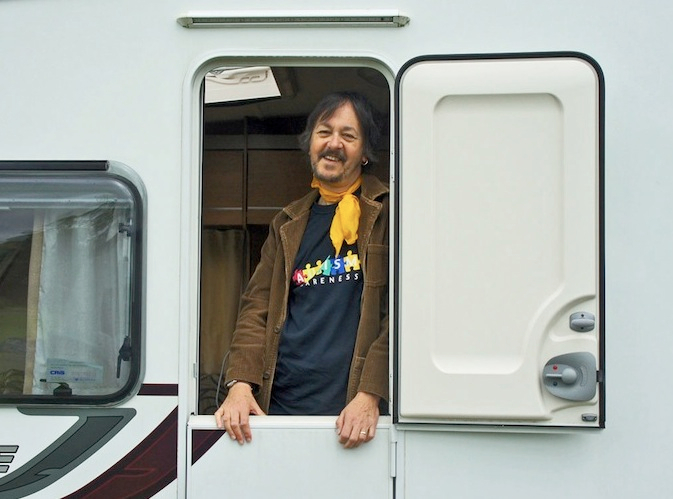 Introductory one-day Talks/workshops on Romani Gypsy culture, folklore and related subjects.

Cardiff, South Wales. March 16th 2019.

These lead focus on the traditional Parava Atchin Tans Transformational Programmes, held over mamy years, where students can come together to socialize, and take their studies and their education further.
If you wish to attend an event, please contact me and I will help you make your booking.
— And don't forget you can always have private Butsi sessions with me online (£45) or in person (£55).
Can't get to a workshop at the mo? Take the
Gypsy Journeying Rhythms for Healing and Meditation Course. Find it here.
See my latest video Tribal Roots - I should not have to be apologetic - let's get real here.
Read about workshops below.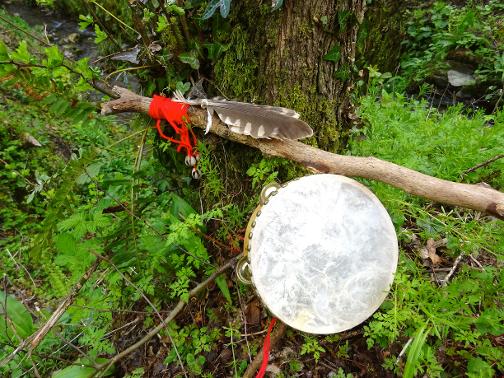 Workshops on Rom Folklore & Spirit Travelling
— discovering ancient tools for living
Many of these workshops are general introductions to Rom Folklore and the ancient art of spirit-travelling (a term coined by PJLee's great-grandfather, Jack Lee). Participants are able to experience creative visualistion or a form of shamanic journeying where they are not only introduced to their inner landscapes, but learn how to manage them. It is because we don't pull our inner landscapes into perspective that we can often encounter problems in life and in our relationships.

Managing inner landscapes and learning about the ins and outs of how the folkloric mind works, is essential for maintaining sound psychological, emotional and mental health. On these workshops you can just sit back in your seat or on your cushion and enjoy learning about your inner world: where you have been, where you ordinarily go, and where you can go in the future to find guidance, wisdom, understanding, and help for all your needs.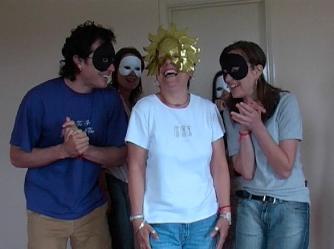 ...And the more detailed Advanced Interactive Workshop - great fun!
Not all workshops are interactive, but when they are, we encounter the rare opportunity to learn how to bring out the qualities of the spirits within us, e.g. Kam, the sun, by interacting with him as an overall influence as we call upon his spirit to assist us. His qualities of courage, strength, creativity, warriorship, love, compassion, warmth, and of course humour bring the sun's energy out in us like we are a warm summer day!
The spirit of Kam helps us to carry him out into the world and into our relationships, which many earlier Romani Gypsy people would have wanted to do, so that they could manage life and relationships in the best possible way, according to old lore, which is overseen by the natural world. Encountering negativity and difficult situations then becomes manageable rather than a dread. Confidence is increased and personal potential is fulfilled.
It doesn't matter what difficulties you encounter in life, learning how to manage our lives via Romani Folklore Therapy and calling upon special spirit qualities will help, as it is one of the best ways to heal and bring out and use personal gifts and skills.
Spirit-Travelling then becomes a much more interactive and healing process as we access our inner landscapes with the blessing of having them work for us and where we finally discover a valid tool box to dip into in everyday life.
Romani Folklore Therapy can help
— If you prefer a private Butsi session with me, I will be happy to work with you. Please contact me. Online Butsi (£45) or in person (£55).
Cross the Magical Bridge with me...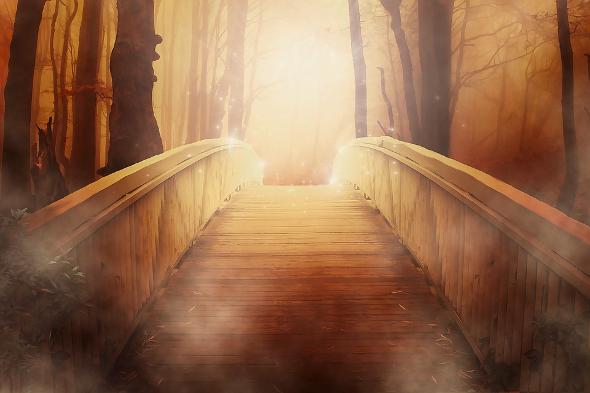 © Copyright Romani Folklore Therapy